Limousine Rental Packages in Abu Dhabi
In the glittering metropolis of Abu Dhabi, where luxury and opulence reign supreme, finding the perfect mode of transportation is essential to match the city's high standards. Akemacs Limousine Service steps in as your premier choice for affordable limousine rental packages that combine elegance, comfort, and affordability. This article explores the top reasons to opt for Akemacs Limousine Service and unveils their enticing limousine rental packages.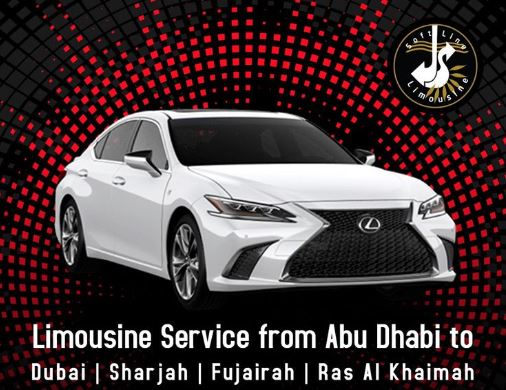 Why Choose Akemacs Limousine Service?
1. Unmatched Luxury
Akemacs Limousine Service is synonymous with unparalleled luxury. Their fleet comprises a selection of top-notch limousines, meticulously designed to ensure your journey is nothing short of lavish. From classic to modern, their limousines are a testament to sophistication.
2. Professional Chauffeurs
To further enhance your experience, Akemacs Limousine Service employs a team of highly skilled and professional chauffeurs. They are not just drivers; they are your companions throughout the journey, ensuring your safety and providing top-tier service.
3. Affordable Pricing
The main highlight of Akemacs Limousine Service is their commitment to providing affordable limousine rental packages. They understand that luxury should not come at an exorbitant cost. Their pricing is transparent, ensuring you get value for your money.
Limousine Rental Packages
4. Airport Transfers
For travelers landing in Abu Dhabi, Akemacs offers seamless airport transfers. Their chauffeur will be waiting for you at the airport, ensuring a smooth transition from your flight to your luxury limousine.
5. City Tours
Exploring the city becomes a truly memorable experience when you choose Akemacs. Their city tour packages are designed to showcase the best of Abu Dhabi, with comfort and style as your constant companions.
6. Special Occasions
From weddings to corporate events, Akemacs Limousine Service specializes in making your special occasions even more extraordinary. Their customized packages cater to your specific needs, making your big day truly unforgettable.
Booking and Convenience
7. Easy Booking
Akemacs ensures a hassle-free booking process. You can book your limousine online or contact their customer service team for personalized assistance. Convenience is at the core of their service.
8. 24/7 Availability
Akemacs Limousine Service operates round the clock. No matter what time your flight lands or your event ends, they will be there to provide you with top-notch limousine service.
9. Tailored to Your Needs
Every traveler is unique, and Akemacs Limousine Service understands that. Their packages are customizable, allowing you to tailor your limousine experience to your exact requirements.
The Akemacs Experience
10. Impeccable Cleanliness
Hygiene is a top priority for Akemacs. Their limousines are regularly sanitized and maintained to ensure a clean and safe environment for your journey.
11. Punctuality
You can count on Akemacs to be punctual. They value your time and understand the importance of arriving at your destination on schedule.
12. Customer Satisfaction
Akemacs Limousine Service places a strong emphasis on customer satisfaction. They go the extra mile to make sure your journey is memorable, comfortable, and truly enjoyable.
Conclusion
In a city known for its extravagance, Akemacs Limousine Service stands out as a beacon of affordability and luxury combined. Their limousine rental packages are designed to meet the needs of every traveler, whether you're visiting Abu Dhabi for leisure or business. Book with Akemacs for an unforgettable experience.
FAQs( Frequently Asked Questions )
1

. How do I book a limousine with Akemacs?
Booking a limousine with Akemacs is easy. You can either book online through their website or get in touch with their customer service team for personalized assistance.
2. Are the chauffeurs at Akemacs experienced?
Yes, Akemacs Limousine Service prides itself on having professional and experienced chauffeurs who prioritize your safety and comfort.
3. Can I customize my limousine package with Akemacs?
Absolutely! Akemacs offers customizable packages, allowing you to tailor your limousine experience to your specific needs.
4. Are Akemacs Limousine Service's vehicles clean and well-maintained?
Hygiene is a top priority for Akemacs, and their limousines are regularly sanitized and maintained to ensure a clean and safe environment for passengers.
5. Is Akemacs Limousine Service available 24/7?
Yes, Akemacs operates 24/7 to accommodate your transportation needs, no matter the time of day or night.Akemacs Limousine Service is your gateway to affordable luxury in Abu Dhabi. Book your limousine today and experience the city in style.