Luxury wedding limousine rentals in Abu Dhabi have become synonymous with elegance and opulence. Imagine making a grand entrance to your wedding venue in a sleek, stylish limousine, setting the tone for a day filled with glamour and unforgettable memories. In this article, we will explore the world of luxury wedding limousines and introduce you to Akemacs Limousine Service, one of the finest providers in Abu Dhabi.
The Elegance of Luxury Wedding Limousines
Luxury wedding limousines are the epitome of sophistication and class. These vehicles are meticulously maintained to ensure a pristine appearance, making them an ideal choice for your special day. Stepping out of a luxury limousine with your partner will not only turn heads but also create lasting impressions on your guests.
Choose Perfect Limousine for Your Wedding
Size and Capacity
Selecting the right limousine is crucial. It's essential to consider the size and capacity you need. Luxury limousines come in various sizes, accommodating different numbers of passengers. Choose a limousine that comfortably accommodates your bridal party and any additional guests you plan to have.
Style and Theme
Match the limousine's style and appearance with the theme of your wedding. Whether you're going for a classic, vintage look or a modern, sleek design, Akemacs Limousine Service offers a variety of options to complement your preferences and create an elegant fusion.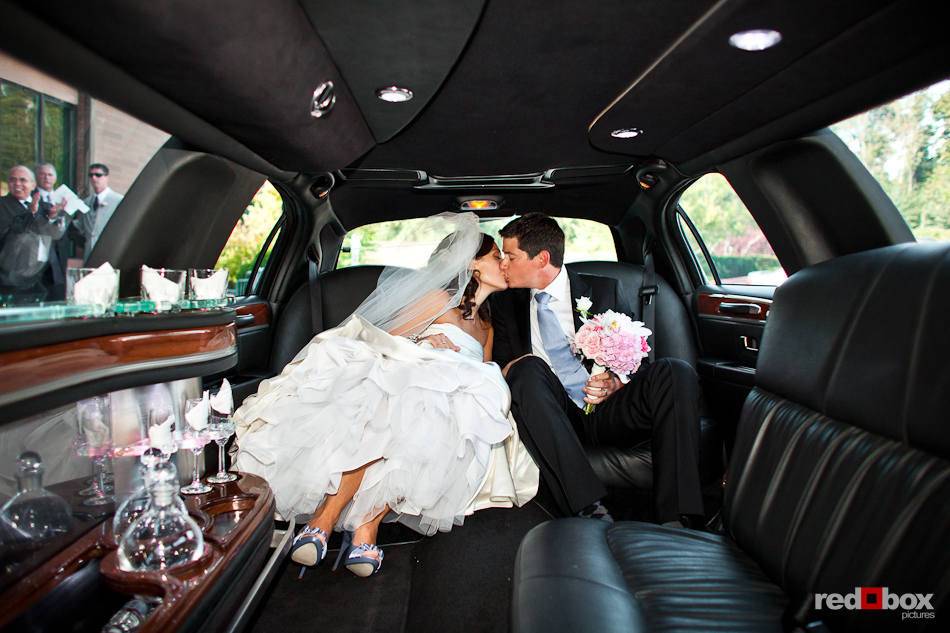 Benefits of Luxury Limousine Rentals
Comfort and Convenience
Luxury wedding limousines offer unmatched comfort and convenience. These vehicles are equipped with spacious interiors, leather seating, climate control, and entertainment systems to ensure a relaxed and enjoyable journey to your wedding venue.
VIP Treatment
When you choose Akemacs Limousine Service, you're choosing VIP treatment. Their professional chauffeurs go above and beyond to cater to your needs. From opening doors to providing complimentary refreshments, you'll experience a level of service that adds a touch of luxury to your wedding day.
Memorable Experience
Arriving in a luxury limousine creates a memorable experience for you and your guests. It sets the tone for the day, amplifying the joy and excitement of the occasion. Akemacs Limousine Service is dedicated to making your wedding day an unforgettable journey.
.
Akemacs : Your Wedding Day Partner
Akemacs Limousine Service is one of the premier limousine rental companies in Abu Dhabi. Their commitment to excellence and customer satisfaction has made them a top choice for couples looking for luxury wedding transportation.
The company has received rave reviews from newlyweds, praising their punctuality, professionalism, and the overall experience provided. With a fleet of well-maintained, top-of-the-line limousines, Akemacs Limousine Service ensures that your wedding day is marked by opulence and style.
Customization Options
Decorations and Amenities
Akemacs Limousine Service offers various customization options. You can decorate the limousine to match your wedding theme with flowers, ribbons, or other adornments. They even provide amenities like champagne and a selection of music to enhance your journey.
Chauffeur Service
Akemacs Limousine Service prides itself on its professional chauffeur service. Their chauffeurs are well-trained to ensure a hassle-free experience. They will make sure you arrive on time, assist with your needs, and ensure a smooth journey
Tips for a Smooth Limousine Experience
Communication
Effective communication with Akemacs Limousine Service is key to a smooth experience. Discuss your requirements, expectations, and any specific details they need to know to ensure your wedding day goes off without a hitch.
Schedule
Create a detailed schedule for your wedding day, ensuring that the limousine service is integrated seamlessly. This will help in avoiding any scheduling conflicts and delays.
Wedding Day Essentials
Don't forget to pack essentials for your limousine journey, such as your marriage license, a playlist of your favorite songs, and a small emergency kit.
Real Stories of Luxury Limousine Weddings
Hear from couples who experienced luxury limousine weddings in Abu Dhabi with Akemacs Limousine Service. Their testimonials showcase the enchanting and memorable moments they created with the help of these elegant vehicles.

Booking Your Luxury Wedding Limousine
Advance Planning
To secure your preferred limousine and schedule, it is advisable to book well in advance. Most couples book their limousines with Akemacs Limousine Service several months ahead of their wedding day to avoid any last-minute complications.
Pricing and Packages
When you reach out to Akemacs Limousine Service, inquire about their pricing and packages. Understand what is included in the package and if there are any additional costs. This transparency will help you make an informed decision.
Wedding Limousine in Abu Dhabi
Luxury wedding limousine rentals in Abu Dhabi, particularly with Akemacs Limousine Service, add a touch of glamour and extravagance to your special day. The elegance, comfort, and VIP treatment they offer are unparalleled, ensuring that your wedding day is a journey filled with unforgettable memories. Choose the perfect limousine, plan in advance, and make your wedding day an elegant and opulent affair from the very beginning.
Frequently Asked Questions (FAQs)
1. How far in advance should I book a wedding limousine with Akemacs Limousine Service in Abu Dhabi?
It's recommended to book your wedding limousine with Akemacs Limousine Service at least 6-12 months in advance to secure your preferred vehicle and schedule.
2. What amenities are typically provided in luxury wedding limousines with Akemacs Limousine Service?
Akemacs Limousine Service offers amenities like leather seating, climate control, entertainment systems, complimentary refreshments, and customization options for decorations.
3. Can I choose the color and style of the limousine with Akemacs Limousine Service for my wedding?
Yes, Akemacs Limousine Service provides a variety of styles and colors to match your wedding theme and personal preferences.
4. Are chauffeurs included with the limousine rental from Akemacs Limousine Service, and how are they trained?
Professional chauffeurs from Akemacs Limousine Service are included in the rental. They undergo extensive training to provide a high level of service and ensure a smooth and enjoyable ride.
5. What should I consider when creating a wedding day schedule involving a limousine from Akemacs Limousine Service?
When creating a schedule, ensure you allow extra time for unexpected delays, coordinate pick-up and drop-off times with the chauffeur, and consider any additional stops or photo opportunities to make your wedding day seamless and enjoyable