Airport Transfers
In the bustling cosmopolitan city of Abu Dhabi, where luxury and opulence are the norm, a seamless transition from the airport to your destination is a must. Akemacs Limousine Service offers VIP airport transfers that redefine the travel experience. In this article, we will explore the world of elite airport transfers, highlighting the unmatched services provided by Akemacs Limousine Service.
The Elegance of Akemacs Limousine Service
Akemacs Limousine Service stands out as the epitome of luxury transportation in Abu Dhabi. From a fleet of state-of-the-art limousines to highly trained chauffeurs, they prioritize comfort and sophistication.
Convenient Airport Pickup
Efficient Airport Transfers: Akemacs Limousine Service ensures that your journey starts smoothly. They offer prompt airport pickup, reducing waiting time and ensuring a hassle-free transition from your flight to the limousine.
Meet and Greet Service: With a warm and professional meet and greet service, you'll be welcomed by a courteous chauffeur who will assist you with your luggage and guide you to the awaiting limousine.
Customized Travel Plans: Akemacs understands that each passenger is unique. They offer personalized travel plans, catering to your specific needs and preferences.
Luxurious Fleet
Elegant Limousines: Akemacs Limousine Service boasts a fleet of luxurious vehicles that are maintained to the highest standards. Whether you desire a classic limousine or a modern SUV, they have it all.
Amenities: Their limousines are equipped with top-notch amenities, including Wi-Fi, refreshments, and entertainment options, ensuring your ride is both comfortable and entertaining.
Professional Chauffeurs
Highly Trained Drivers: The chauffeurs at Akemacs Limousine Service are rigorously trained, ensuring they have the skills and knowledge to provide you with a safe and enjoyable ride.
Local Expertise: Beyond driving, their chauffeurs are well-versed in the local area, providing you with valuable insights and suggestions during your journey.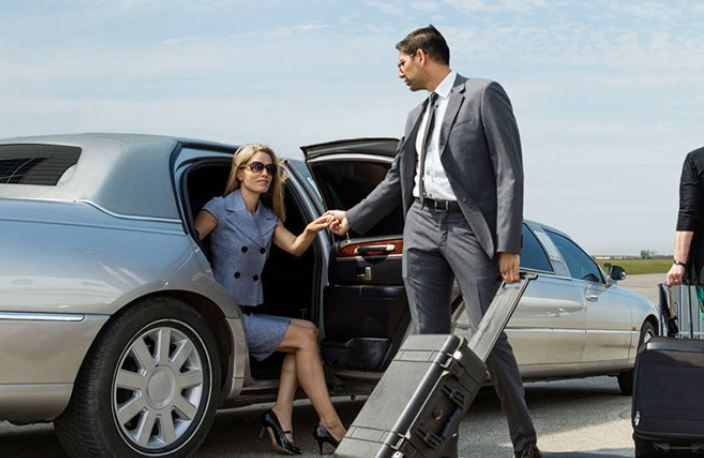 Punctuality and Reliability
On-Time Service: Akemacs Limousine Service prides itself on punctuality. They guarantee that your limousine will arrive on time, every time.
Reliable Service: Their commitment to reliability means you can trust them to get you to your destination promptly, whether it's your hotel, a business meeting, or any other location.
Privacy and Security
Confidentiality: Akemacs Limousine Service understands the importance of privacy. You can conduct your business or relax without any concerns about your confidentiality.
Safety First: Your safety is their top priority. Their vehicles are equipped with safety features, and the chauffeurs follow all safety protocols.
Conclusion
In a city known for its opulence, Akemacs Limousine Service stands out by offering VIP airport transfers that embody luxury, comfort, and efficiency. With a commitment to punctuality, safety, and personalized service, they ensure your journey in Abu Dhabi is unforgettable.
FAQs ( Freuenly asked Questions )
How can I book a VIP airport transfer with Akemacs Limousine Service in Abu Dhabi?Booking with Akemacs Limousine Service is easy. You can either visit their website or call their customer service to make a reservation.
Are the chauffeurs at Akemacs Limousine Service knowledgeable about the city of Abu Dhabi?Yes, all chauffeurs have local expertise and can provide information and recommendations about Abu Dhabi.
Can I request a specific type of limousine for my transfer?Absolutely. Akemacs Limousine Service offers a variety of vehicles, and you can select the one that suits your preferences.
Do they provide services for large groups or special events?Yes, Akemacs Limousine Service can accommodate large groups and offers special event packages tailored to your needs.
Is Akemacs Limousine Service available 24/7 for airport transfers?Yes, they offer round-the-clock services, ensuring you have access to VIP airport transfers at any time of the day or night.